Safe offboarding
The gist
It's sad when a teammate decides to go to another team or company. Nevertheless, we are faced with the inevitable when we get the news a few months in advance.
What should we do to keep team efficiency & and resilience at the peak in such a situation? Two biggest questions to consider:
Preventing knowledge loss
We know that ownership is important. Deep knowledge of the product codebase:
Increases the speed of the new features to market;

Increases maintainability & resilience of the codebase;
If a leaving team member owns important areas of the product, we must act on it.
In Codigy, it is simple. Open Confidence map, select an Engineer from the list, and check for areas of sole ownership. What you see is the area at risk - no one else on will be able to quickly pick it up.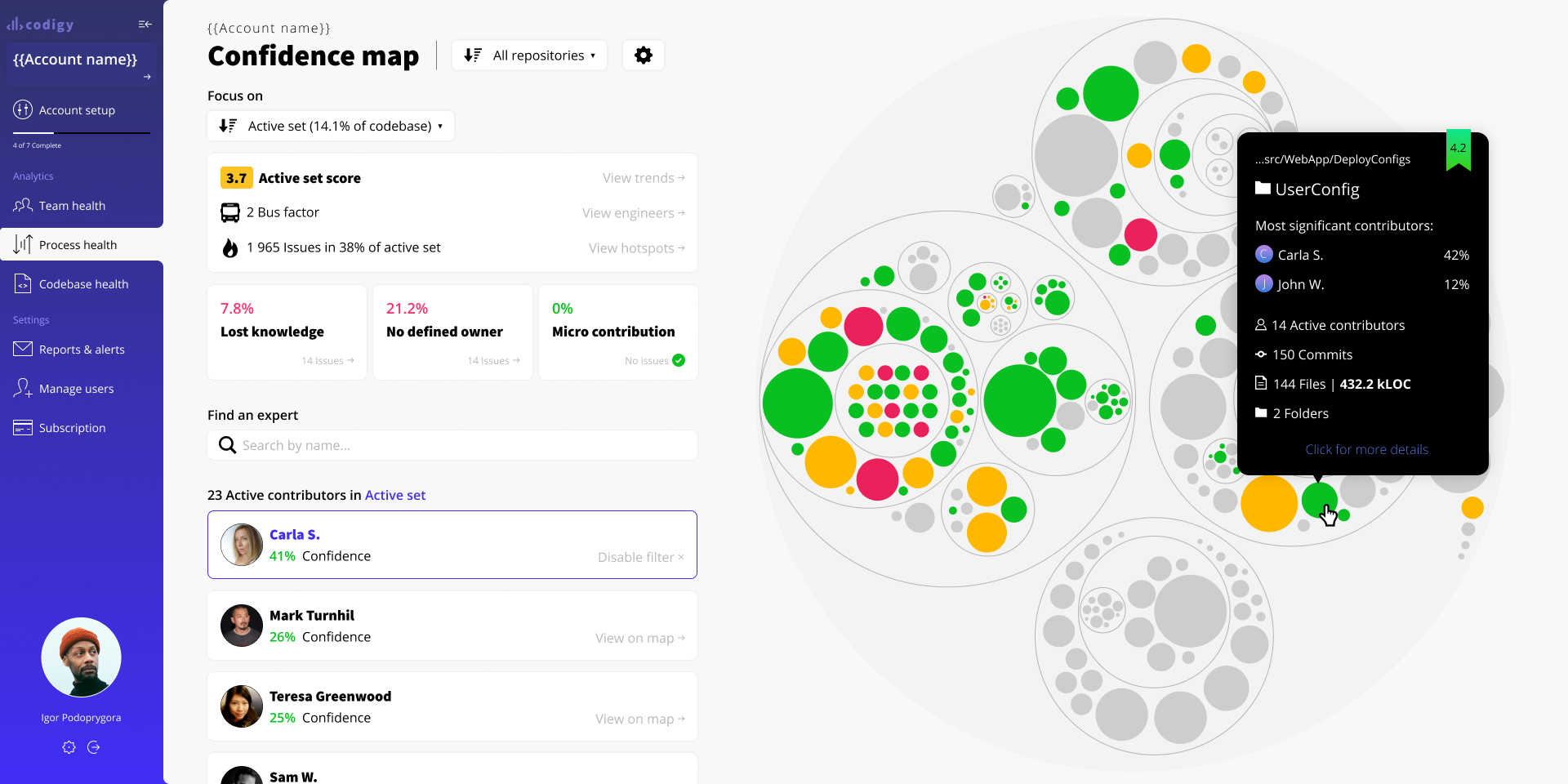 If we don't take any actions:
Feature development & maintenance works will slow down until new engineers will learn the ropes;

If we push for a higher speed in these areas - we get an increased probability of defects.
Knowing this, we can start on preventive actions to transfer knowledge to the remaining team members:
Allocate time for knowledge sharing activities;

Start assigning tasks to remaining engineers in these areas so they would be able to pick up the working knowledge;
Checking the team size
Using the same instrument, you can learn the current bus factor. It shows how many people can leave the team before the project comes to a complete stop.
Depending on the situation, finding a replacement can be critical or nice to have.
This page was last revised on May 18, 2021
Return to main
2021 Code analytics software | Codigy. All Rights Reserved, Codigy UAB ©